Posted on August 2021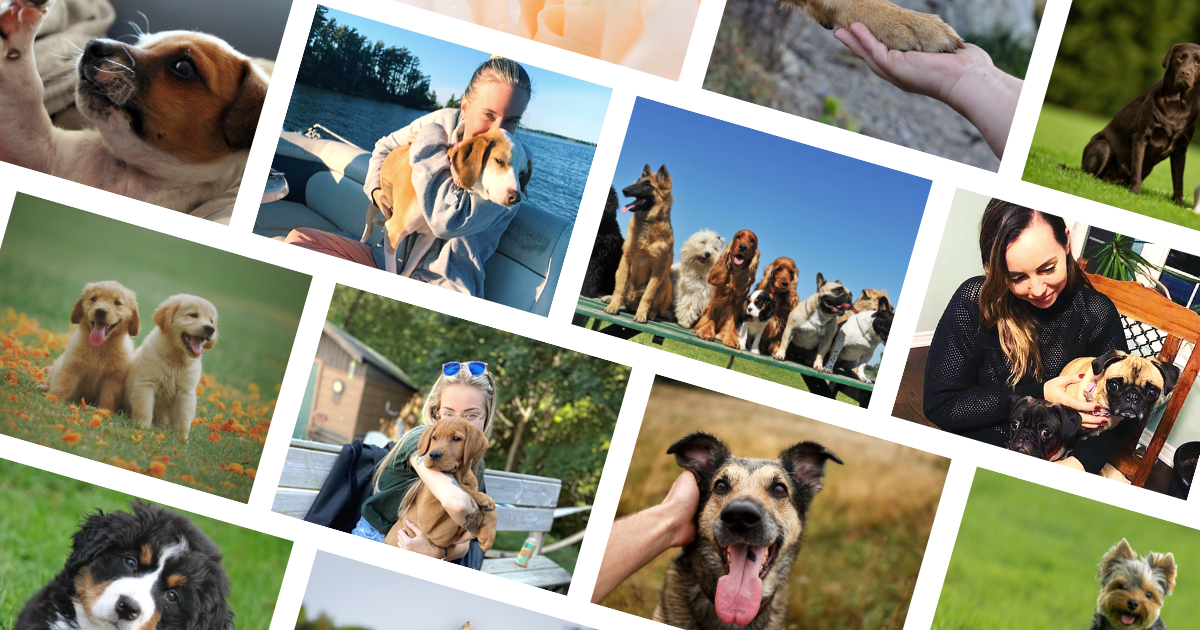 The past year and a half presented lots of challenges to the workplace, but here at Morson Canada, we could always depend on our team to stay positive and to support each other. Mental health and company culture are two things that impact your happiness and stress levels significantly. To make sure both are taken care of, Morson Canada invests in company culture initiatives, team building, and encourages friendships to form. But there's one thing that brought everyone on the team more joy than ever expected: our love of dogs!
Who doesn't love a good dog? They're always happy to see you, they never say no, and they're willing to go anywhere with you. And when it comes time for work? The dogs of Morson are ready and waiting!
But, don't let the name of this blog post fool you: we don't have any actual canines on staff (although we might be open minded).
What we do have is a team of talented recruiters who know what they're doing and are just as excited about your project as their next meal. We've got skills in everything from embedded software recruitment to nuclear recruitment – but how do our dogs help us?
​
Dogs Improve Our Wellbeing
The past 18 months have been, let's just say, difficult. With the help of our team and their canine companions, we've made it through some tough times! Our dogs led us out for walks which helped us stick to a routine. And when we'd finish work for the day, they'd lead us out for another one!
Madison, our recruitment lead, has had four foster puppies from the Hamilton Burlington SPCA. The latest permanent addition to Madison's family is Penelope, a rescue from Fetch + Releash Dog Rescue where Madison still volunteers weekly!
Fetch + Releash is an amazing volunteer-run dog rescue dedicated to saving dogs in need with plenty of help and donations from locals like yourself!
Our other furry friends chose the home of Samantha Bennett, our Account Manager, to live. They are two stubborn, playful, and very cuddly pugs. Samantha adds 'when the pandemic hit in 2020 it was quite a scary moment. Betsy and Bingo were great; they didn't care what was going on and in fact, they loved the extra walks and sitting on my feet in the home office.'
The newest recruit to the team is Cooper, a fox red lab puppy with his person, Technical Recruiter Ally MacDonald. Cooper is settling into his new home in Elmira, Ontario. Although new to the job, he is eager to learn and happy to support in any way.
The pandemic has been a tough time for many people, but our dogs have helped support us in our times of need. We're grateful to the furry friends who are always there when we needed them most and want you to share your photos with us too! Share how your dog has supported you through this difficult time by posting below and tagging @morsoncanda on Instagram or Twitter. How has your pet made an impact on your life?