Posted on September 2021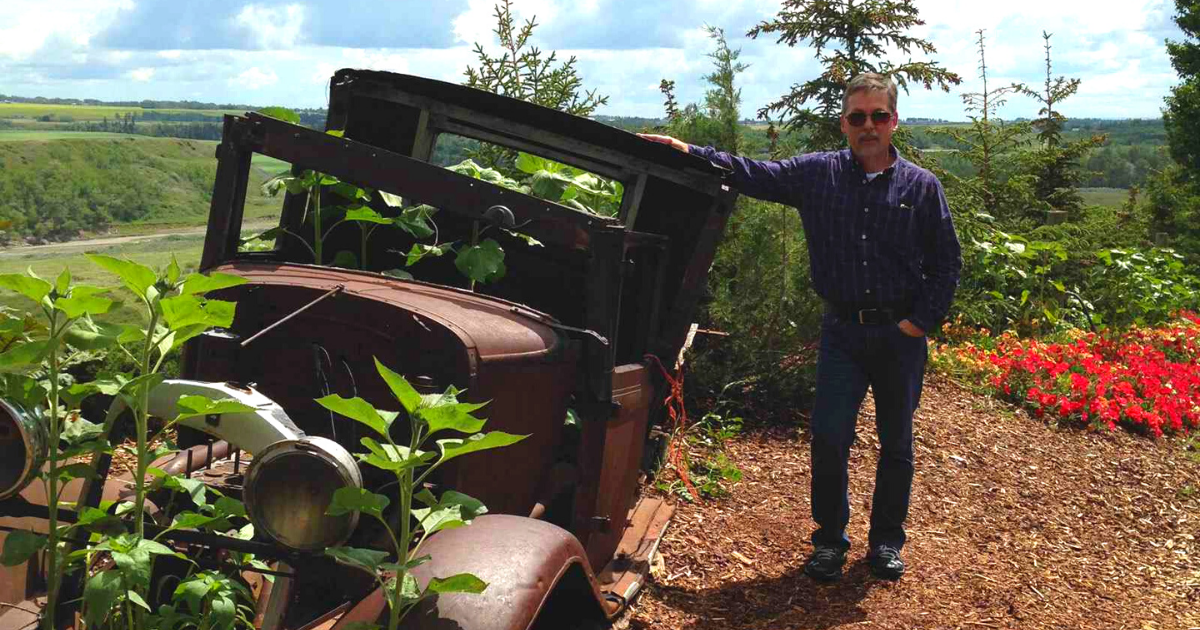 At Morson Canada, we help hundreds of top-tier contractors find roles in technical companies. One of our in-demand specialists is a contractor in the nuclear industry, Clay L'Ecuyer. When he's not motorcycling, fishing, traveling, or spending time with family, Clay is a model contractor with plenty of experience in the field. He chooses Morson Canada to connect him to exceptional companies in need of his services. Here, we'll explore why Clay chooses Morson Canada and what makes us stand out from other recruiting agencies.
​
1. What is your current role?
My current role is a Work Group Coordinator-Mechanical for the A2201 Vacuum Building Outage (VBO). My responsibilities include doing maintenance that is compliant with safety, environmental, and quality requirements, and making sure that all future VBO maintenance is also accurately planned and assessed. I work directly with the Work Group First Line Managers, Work Management Coordinators, and Peers to ensure execution alignment. I measure and analyze the outage metrics for best world-class maintenance and provide recommendations as needed.
​
2. What were you doing before your current contract?
I retired from Ontario Power Generation Pickering in May of 2017 with 36.5 years of service. I returned to the workforce in May 2018 executing several short-term contracts as a Mechanical Work Group Coordinator, Outage Control Centre Representative, and a Steam Turbine Subject Matter Expert.
​
3. Where did you hear about Morson? What do you like about them?
I heard about Morson through Indeed.ca and LinkedIn. They have a strong reputation in the industry, and after talking with my past and current contractor friends, I learned that Morson Canada is the lead recruiter in the nuclear industry. Their reputation for easy onboarding, great pay, and field-ready handoffs sets the bar very high.
They have a great onboarding experience and a solid manager-employee relationship. They provide a welcoming atmosphere and encourage employees to reach beyond their normal responsibilities. Also, they are a company that is excited and motivated by your success.
​
4. What do you think sets Morson apart from other recruiting firms?
Their attitude and respect for contractors promote a professional relationship superior to other agencies. I think the family-type relationships and always being willing to help makes them unique in the industry.
​
5. How has Morson played a role beyond the hiring process and during onboarding?
Most companies have a basic hiring process which can lead to a "waiting to hear" period which is somewhat stressful for the applicant. With Morson Canada, there is no "waiting to hear" period. They have a quick and professional follow-up process.
Their onboarding has surpassed the norm in the industry. Best I've seen, which I've shared many times with my friends and fellow contractors.
​
6. Do you find Morson easy to access when you have questions or require clarification?
Absolutely, either through phone, email, and team calls. Their responses are immediate.
​
7. Is there anything you'd like to add about your experience with Morson?
Every Morson Canada employee I have dealt with knows their job role very well and if the information is required, they follow through right away or get the answer within a timely period.
​
Contractors are vital components of any company in the engineering, nuclear, mining, and technical space. When you need someone with specific expertise and a ton of experience in that niche, you don't want a generalist. Contractors bring highly specified knowledge to your company. We love matching exceptional contractors like Clay with exceptional companies. If you're a talented contractor looking for a new role, we can help. Learn more today.